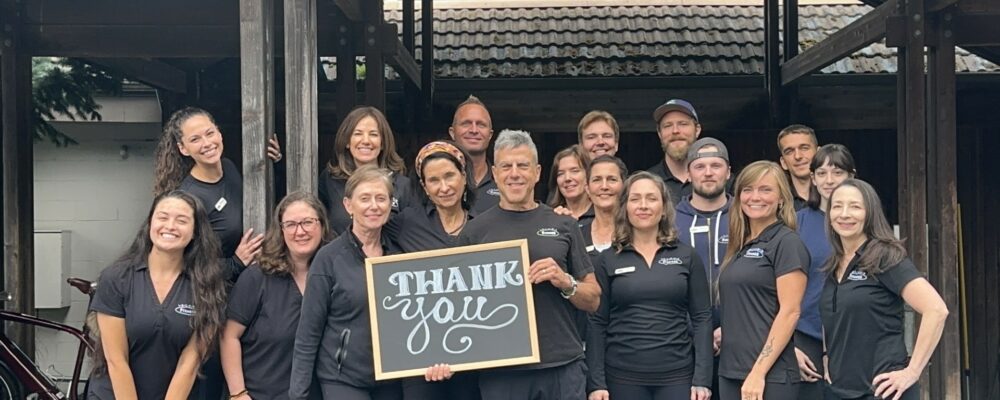 Who We Are:
We lead active lives and are committed to fitness and wellness. We love problem solving and working with people. We believe in making a positive difference in people's days and lives. We're committed to bettering ours and our members lives through movement, exercise and coaching.
Overview:
Island Fitness is looking for someone to round out our Welcome Desk Team on the WEEKENDS. In this position you will be the first point of contact for members and prospective members. You will assist with sales, booking appointments and answering the phone. The Welcome Desk Team assists in keeping the club clean and cleaning equipment.
This is an entry level position with room for growth and includes a gym membership.
• Welcoming members and guests
• Answering the phone
• Become familiar and comfortable with our club operating software
o Schedule appointments
o Sell day and week passes
• Cleaning equipment, vacuuming, assisting with laundry
• Excellent communication skills
• Excellent customer service skills
• Can work successfully with others and independently
• Ability to be on your feet for the entire shift
Details:
• Starting wage $17/hr
• 10-15 hours per week, THIS IS A WEEKEND POSITION
• Room for growth
• Benefits include:
o GYM MEMBERSHIP
o Discounts on club services and merchandise
Interested:
• Send a resume and cover letter to:  alexar@island-fitness.com
• In your cover letter, please state why you believe you would be a good fit

190 Madison Ave N, Bainbridge Island, 98110, USA
Weekend shifts: 6:30am-1:30pm or 11am-6pm or 1:30pm-6pm