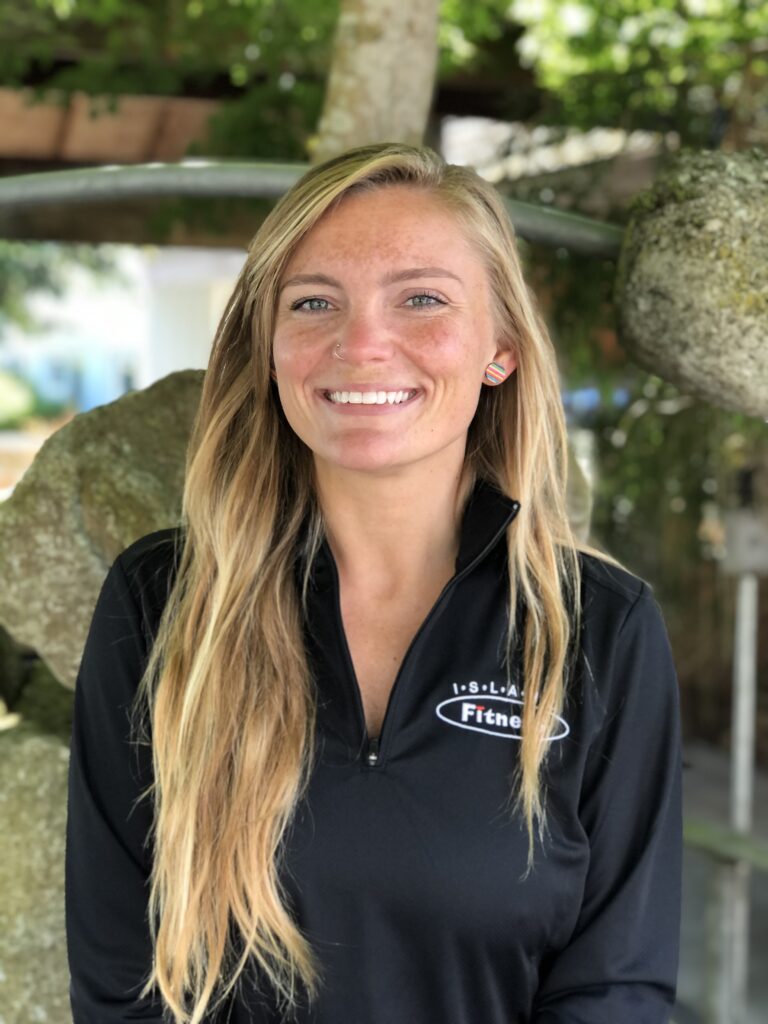 Milo found her passion for training through the use of a personal trainer herself about 8 years ago. Moving through a tough point in life, she realized the benefit of exercise and regular training was not limited to physical improvement, but improvement on a mental/emotional level as well.
Milo earned her certification to train through the National Academy of Sports Medicine in 2020 during the pandemic and started working in UFC gyms in Hawaii and Puyallup the following year. Not quite finding the level of quality she was looking for, she moved back to Kitsap to work at Island Fitness and now enjoys training clients and teaching group fitness classes.
She is currently working on a nutrition certification through Precision Nutrition. In her free time she enjoys running, hiking, spending time with friends and family, and dancing like no one's looking.
CERTIFICATIONS:
Ortho-Kinetics® Professional Trainer
NASM CPT
Behavoir Change Specialist
High Intensity Interval Training
CPR