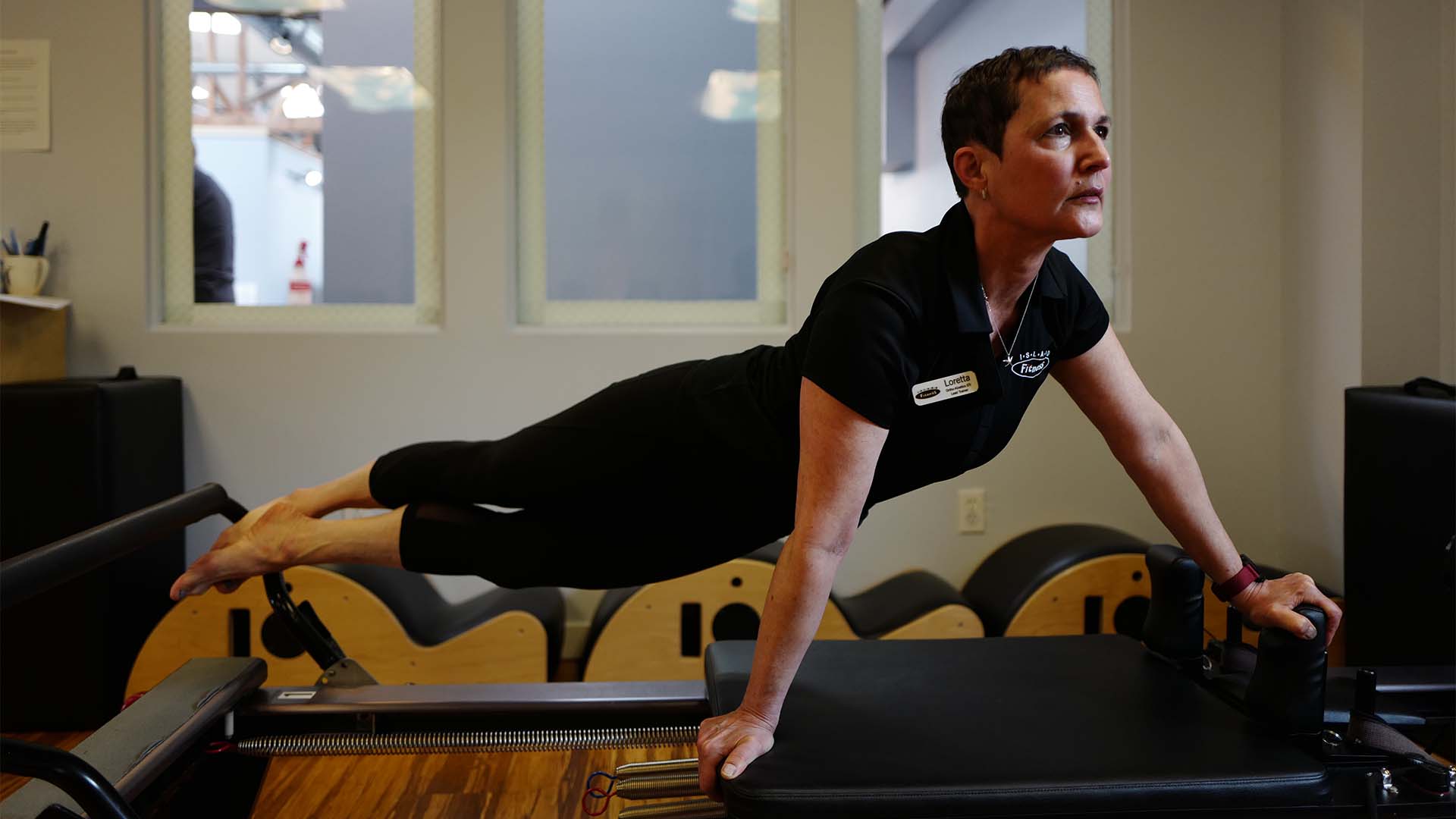 DISCOVER PILATES AT ISLAND FITNESS
ONE-ON-ONE AND SMALL-GROUP REFORMER TRAINING
We are OPEN for in-person one-on-one reformer training, as well as small-group reformer training with our Ortho-Kinetics certified Pilates trainers!
Private sessions are based on the results from your Ortho-Kinetics Assessment and are custom tailored to meet your individual needs and goals.

Already had your assessment? Reach out to one of our Pilates trainers directly. Contact Diane Peterson, Sara Morgan, Loretta Stanton, or Davianna Agosta to begin your Pilates training today! You do not need an assessment to participate in our classes.
Get started with Pilates Training!