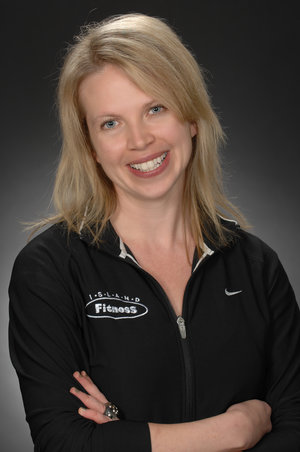 Beth had worked as a chiropractic technician for several years, and came to Island Fitness from a desire to explore a different aspect of health and wellness. She began with working at the club's Smoothie Bar in 2005. When that closed in 2007, she transitioned to the Welcome Desk.
While working in that position, she decided it was time to get serious about working in the industry so she became a certified Pilates Instructor. After performing those services for several years she took on the added role of Group Fitness and Small Group Training Manager.
She says this has been the most fun she's had working anywhere, anytime, and loves the creativity and programing opportunities offered by the position.