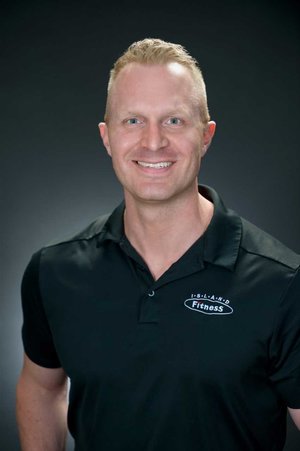 Gavin manages our team of professional trainers at Island Fitness. His focus is on elevating our staff credentials and assuring that we provide a unique and extraordinary exercise experience for members.
Gavin's responsibilities include implementing the personal training department's operational model, training and educating current and incoming personal trainers, equipment recommendations and facility design layout, and overall staff development. His industry knowledge and experience as a competitive athlete help him develop strong business strategies for our personal training department.
As a Certified Ortho-Kinetics® Specialist Trainer, Gavin specializes in identifying specific movement limitations that impede clients from maximizing their fitness potential. He works within his clients' available range of motion to improve function and achieve optimal performance. Whether the client is rehabbing an injury or seeking to improve a 40 yards dash time, Gavin is well equipped to assist clients in reaching their goals.
Educational degrees include a BS in Psychology and a BA in Philosophy from Central Washington University. He is also certified through the National Academy of Sports Medicine with specializations in corrective exercise and performance enhancement. Gavin is First Aid, AED, and CPR certified.
When not in the club Gavin enjoys spending time with his family.
CERTIFICATIONS
Ortho-Kinetics® Specialist Trainer
Ortho-Mechan-X Trainer/Instructor
NASM CPT, PES, CES
BS in Psychology
BA in Philosophy
AED/CPR Certified