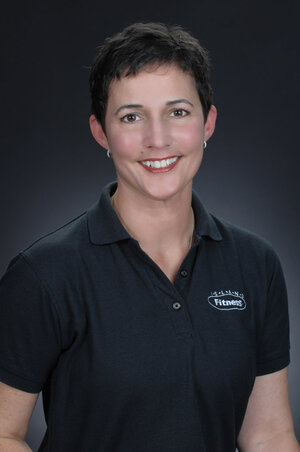 I began my career in the fitness industry in 1983 in Baltimore, Maryland while dancing with a local dance company. I had been active in sports and dance throughout high school and college, so becoming an aerobics/fitness instructor was a natural fit.
Over the years I became certified in group fitness, indoor cycling, personal training, Pilates, TRX, and Ortho-Kinetics. I am certified in the Pink Ribbon Program and have extensive experience training those in all stages of cancer treatment and recovery. I have trained dozens of mountain climbers who have successfully summited mountains such Mt. Adams, Mt. Baker, Mt. Rainier and Kilimanjaro, to name a few.
I enjoy teaching a variety of classes as well as training people with a wide range of fitness goals. I blend my personal experiences and education to meet the challenges of teaching in a large group, small group, or one-on-one.
CERTIFICATIONS
Ortho-Kinetics® Professional Trainer
NASM CPT
Certified Group Fitness Instructor
Certified Indoor Cycling Instructor
Certified Pilates Instructor
Certified TRX Instructor
Pink Ribbon Program® Certification
AED/CPR Certified