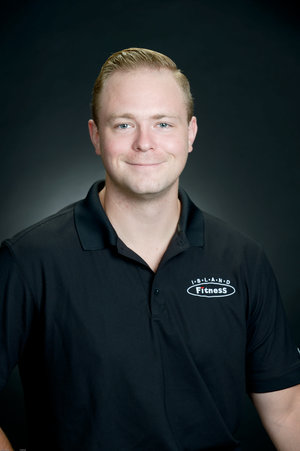 Quinton was a star athlete throughout high school (BHS, class of 2007) and college. He excelled in football and track and field, earning numerous titles, awards, and scholarships. In 2014 he graduated from Central Washington University with a degree in Exercise Science. He has recently served as an off-season conditioning coach for the BHS lacrosse team, and assistant offensive coach as well as strength and conditioning coach for the BHS football team. He is currently athletic director and K-8th grade PE teacher at Saint Cecilia Catholic School.
Quinton is working on becoming certified as an Ortho-Kinetics Professional Trainer, as well as earning a Strength and Conditioning Specialist certification from the National Strength and Conditioning Association.
He loves helping people achieve their goals, whether weight loss, general fitness, students learning to play a sport, or athletes training to win a scholarship. He is excited to join the Island Fitness family and expand his knowledge of fitness.
CERTIFICATIONS
Ortho-Kinetics® Professional Trainer
Certified Strength and Conditioning Specialist
TRX Certified
B.A. Exercise Science
AED/CPR Certified