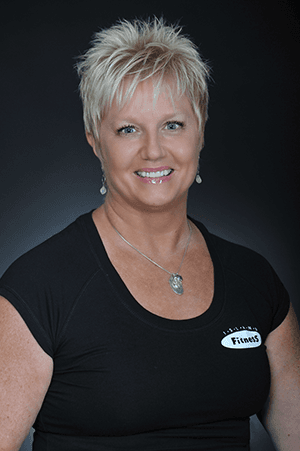 Sherry has over 35 years of business management experience across multiple lines of business. She has an extensive background in technology, ranging from managing networks, installation, purchasing, project management and customer service.
For as long as she can remember Sherry's life has involved some form of movement: ballerina from age 4 to 21, competitive softball player for 33 years and volleyball player for 15 years. No stranger to the gym, she started working out in high school and has continued for most of her adult life. After studying yoga on her own for 8 years she started taking class 26 years ago and was encouraged by her instructor to become a teacher herself. She hasn't looked back. Devouring anatomy books, attending workshops and retreats. She continues to refine her teaching style, testing all she learns on herself first.
Sherry brings 21 years of yoga teaching with over 15,000 hours of practical teaching experience. Sherry enjoys teaching group classes as well working one-on-one. Her experience includes work with yoga as therapy to rehab injuries and surgery as well as somatic movement. Her focus is to build stability, balance, flexibility and mobility. Sherry's approach to yoga is based less on what it looks like and more about listening to feedback from the body to move beyond habitual patterns of movement and finding ease in the practice. Her passion is bringing yoga that addresses a wide variety of people, helping them stay flexible, mobile and stable while balancing both sides of the body.
She divides her spare time between her family, jewelry design and walks on the beach.
Sherry's certifications include, 500 hour practical teaching with master yoga instructor Prema Lee Guerri and Core Strength Vinyasa with Sadie Nardini.
CERTIFICATION
Certified Yoga Instructor
AED/CPR Certified