What Alexa is reading for Brain Health:
I recently learned that it takes an average of 17 years for a scientific study to get to the clinical setting. This gives insight as to why we may feel confused and discouraged when wanting to make a positive impact on our health based on the latest observations.
Again, there are many self-help "health" books out there! I rarely get excited enough to want to read the whole book, but I recently come across books by two wonderful authors. I believe their books to be helpful and important reads for both women and men (young and old). The first was Glucose Revolution and Glucose Goddess Method by Jessie Inchauspe's, which I mentioned in last week's newsletter. Read about it here!
The next book is Eat to Beat Your Diet by Dr. William W. Li. His first book, Eat to Beat Disease, was an instant bestseller and his Ted Talk on healing and preventing disease is about empowerment and is clear and easy to understand.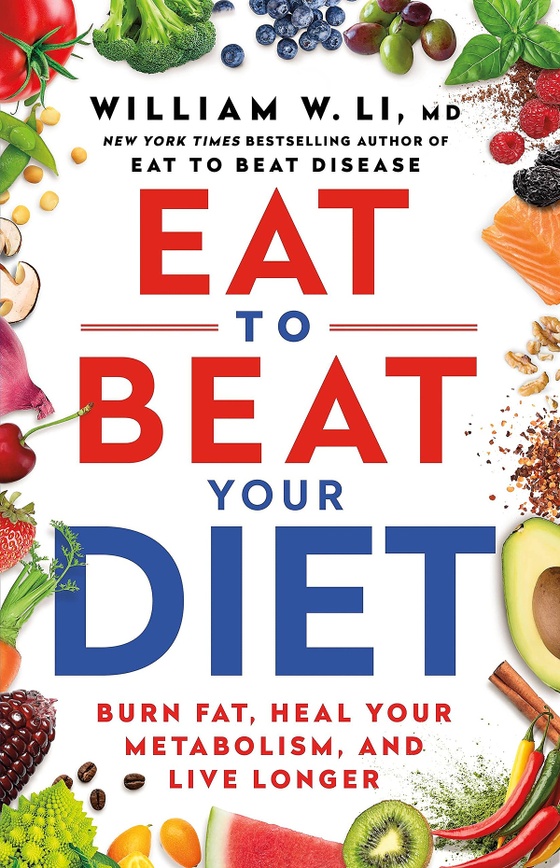 In his newest book he creatively gives us a new way of combining Mediterranean and Asian eating into what he calls MediterAsian. The science behind the methodology is strong and relatable. His recipes are beautiful, delicious and easy for this time of year. He presents food information that is concise and makes you feel good about eating and all the ways to enjoy our food.
I also appreciate how he updates his own opinions. In his first book he does not validate the importance of eating organic and now years later he recognizes that science keeps progressing and the environment and the potential threats keep changing so we need not get too stuck in our ways. Things change and there is always so much to learn!
Here is a recipe directly from Dr. Li's book above.
Artichoke Egg Scramble
"This unexpected combination provides protein and fiber for breakfast. Parmesan is a low -lactose cheese and adds the perfect spicy edge to this easy egg dish. This recipe also works nicely with crumbled extra-firm tofu."
Serve 2
Prep time: 5 minutes
Cooking Time: 10 minutes
Ingredients:
1 Tablespoon extra-virgin olive oil
1 cup canned artichokes hearts, drained and roughly chopped
1 Tablespoon chopped fresh oregano
¼ Teaspoon kosher salt
½ Teaspoon black pepper
4 large free-range chicken eggs, lightly beaten
¼ cup grated Parmesan cheese
Preparation:
Heat oil in a cast-iron skillet over medium heat. Add artichoke hearts and oregano, season with salt and pepper and sauté until edges of artichokes begin to turn crispy and golden, about 3-4 minutes. Add beaten eggs and 3 tablespoons grated Parmesan to the skillet and gently scramble until eggs are fluffy, about 3 minutes more. Transfer to two plates and sprinkle with remaining Parmesan.
Looking for some help? We have a team of FOUR Wellness Coaches:
Alexa, Kat, Carol and Diane, available to help you create a personal wellness plan!
Members contact Alexa to schedule your first session.