⭐⭐⭐⭐⭐
PT sessions with Quinton always great, and IF is doing a great job on ventilation and cleaning. ~ Joe S. on 9/10/2021
⭐⭐⭐⭐⭐
The owners, trainers, and each of the friendly people at the front desk are truly aware of each client coming in to IF. By aware I mean they they CARE about our safety during these Covid times by providing the safest possible environment to work-out in that goes beyond other companies. And, health/fitness by being AVAILABLE. IF offers classes in small groups or personal training, or whatever a client needs to support her/his personal fitness goals. I've been coming to IF since I moved to the Island 8 years ago. This has become one of my "happy places" for sure😁 ~ Kathi J. on 9/8/2021
⭐⭐⭐⭐⭐
Island Fitness is the best! I love my workouts with my personal trainer, the front desk is always friendly and welcoming, the equipment is top quality, and the team has worked extra hard to keep everyone safe during COVID. ~ Naomi I. on 8/24/2021
⭐⭐⭐⭐⭐
Extremely pleased with assessment session with trainer. ~ Debbie R. on 7/26/2021
⭐⭐⭐⭐⭐
Sara does great work -super knowledgeable and supportive. ~ Anna M. on 7/16/2021
---
From our Training Team, mask tips:
Trainers suggest planning a STOP outside the back door to BREATHE during your circuit.
If you work at a higher intensity try the 'turtle shell' inside your mask to give you some space to breathe.
Try different style masks to see which works best for you.
Here are some of our favorite's:
Under Armour Sportsmask in regular or featherweight $25.00 each

Athleta's Women's Active masks 2-pack recommended by Sherry Eckert $14.99 "Breathable and affordable."

Traveleisure Brand masks recommended by Carol O'Neill $10.00 each on Amazon"They fit and wash well."

Diolv Disposable face masks are favored by Gavin, Quinton, Loretta, Diane and Sarah for their own workouts. $16 for 50 pieces on Amazon.
---
HAVE YOU CHECKED OUR SCHEDULE OF CLASSES LATELY!?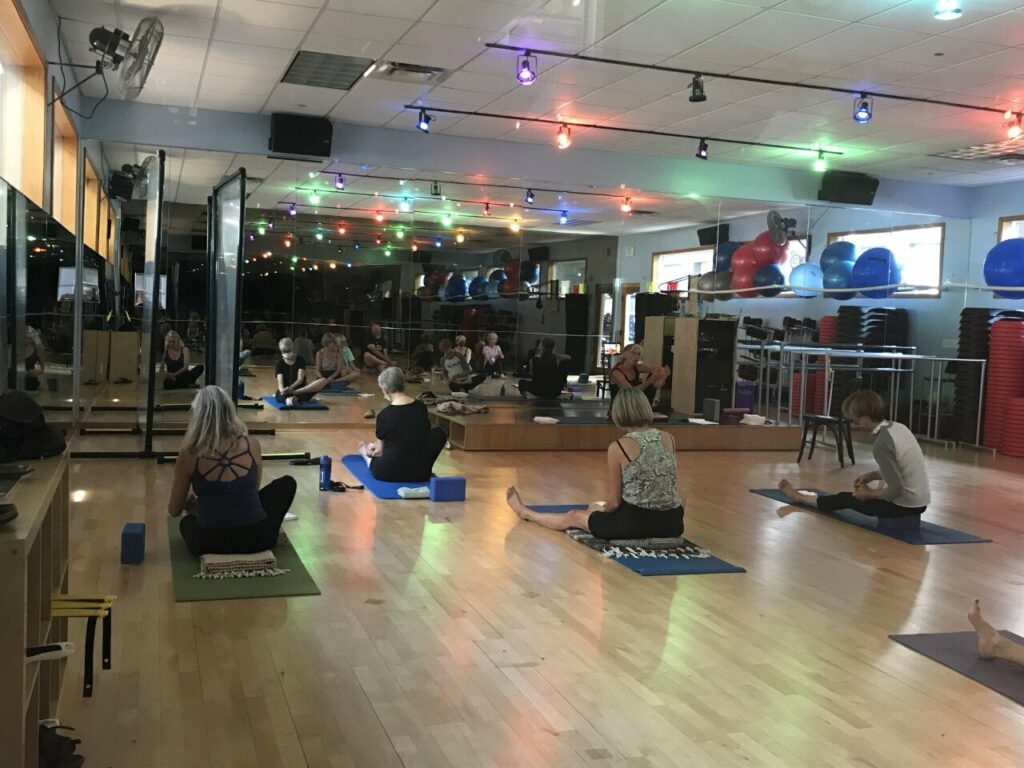 Fall small group classes starting.

Great group fitness options.

Virtual and in-house.

Video On Demand at Island-fitness.com/ondemand
---